GIRLCODE BOX Bootcamp May Saturday
06 May 2023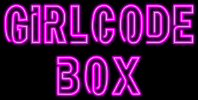 Organiser's Description
THE BIG GIRLCODE BOX BOOTCAMP IS BACK IN 2023
3 Hours of fitness fun at GIRLCODE BOX, this Bootcamp is for all fitness levels and open to non members too.
We have 3 fun fitness workouts planned
Boxing Fitness
Booty Builder
Team Work makes the Dream Work
Date: Saturday the 6th of May
Cost : £25
Time : 1-4pm
Everyone will receive a medal and certificate on completion
You will all also get a protein snack in your break to fuel you up before the final Team Workout.
Link below to sign up (still to do this)
Why not sign up a friend as a Christmas Gift, a certificate via email can be provided on request, the perfect Christmas Gift for the ones you love 😂🫶🏼💖👌💪🏆.