Fusion Triathlon Club, Glasgow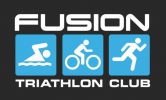 Fusion Triathlon Club, Glasgow has now closed and you will not be able to join
This club is in a testing state, and is not open for public sign-ups until the organiser has launched it.
Organiser's Description
Join the Senior section of Scotland's multi award winning Fusion Triathlon Club: Click above to go to the membership application form.
Membership allows you to attend any of our regular coached training sessions per week. The club also organises occasional training camps to help you achieve your maximum potential. There is an active and friendly social scene within the club.
We are a mix of all abilities from the more serious athletes, including past, current and perhaps future World Champions, club racers (both regular and occasional), and members who train only to keep fit. Fusion Triathlon Club welcomes you whatever your reasons and fitness. We are committed to allowing everyone access to the sport with our successful couch to triathlon programme launched in 2020.
We also recommend that you become a member of TriathlonScotland, our national governing body. Not only are you then supporting the development of the sport, but as part of your membership you are also covered by TriathlonScotland's comprehensive insurance policy whilst training and competing in sanctioned events. By holding a race licence, you are eligible for reduced price race entries, you will receive extensive discounts on various retailers including Garmin , Lake shoes, MaxiNutrition to name only a few and you can score valuable points for the National (Club) Rankings race series.