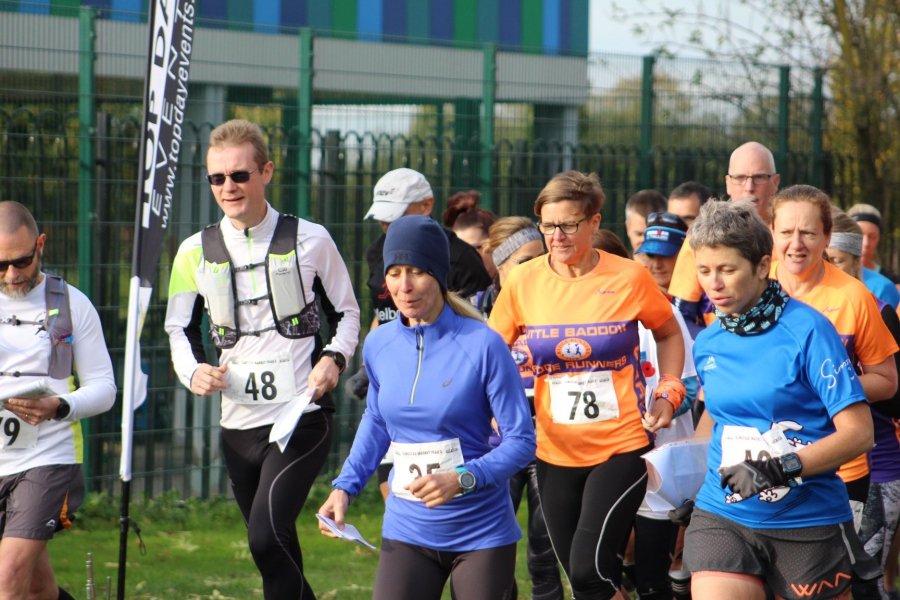 This Festival is in a testing state, and is not open for public sign-ups until the organiser has launched it.
Organiser's Description
The Elmstead Market Trails are narative trail races (there are no marshals or arrows, you follow written instructions) following a circular route arround the villages near Little Bromley. The route is 90% off road on a wide variety of terrain. For your safety you will be expected to run with a mobile Compulsory for marathon runners) of the same number that you have left with registration.
The race starts and finishes at The Elmstead Community Hall. There will be well stocked checkpoints along the route. This is a cupless event. If you need a re-usable cup see our website. When you reach the finish you will recieve a well earned medal.
The race is run under permit from The Trail Running Association (permit number TBC).
Start time: 8.30am (Marathon) 9.00am (Half)
Bags will be able to be left in the hall, there will be someone there at all times.
Timing will be chip to chip. Please ensure your number is clearly visible on your front. Also be prepared to shout your number at the finish if requested. We are aiming to post the results on the web / FB later the same day.
Race rules
Please do not pass your number to anyone else.
You MUST report to the race organiser if you are abandoning the race.
Do Not use personal stereos, MP3 players, etc., You need to be fully aware of what is going on around you at all times. This is for your safety, the safety of your fellow competitors and the safety of the public.

We would welcome any volunteers to help on the day (All our volunteers are entitled to a free entry into a future event). If you know of anyone please ask them to email the organiser James Haskey-Jones at topdayevents@gmail.com or call 07799020748.
If you have any questions about the race please contact us on topdayevents@gmail.com or visit our Facebook page https://www.facebook.com/topdayevents
Prices
For each sign-up, the organiser pays the Service Fee of 4% (min 50p). You pay no surcharge
Elmstead Market Trail Marathon
| Until | Discounted* | Standard |
| --- | --- | --- |
| 02 Nov 2023 23:59 | £25.00 | £27.00 |
*Discounted for members of clubs affiliated to any of EA WA SA
Elmstead Market Trail Half Marathon
| Until | Discounted* | Standard |
| --- | --- | --- |
| 02 Nov 2023 23:59 | £18.00 | £20.00 |
*Discounted for members of clubs affiliated to any of EA WA SA
Dates and Status
Date: 05 Nov 2023
Closing Date: 02 Nov 2023 23:59
Places Available/Total: ??/150
Status: Closed
List