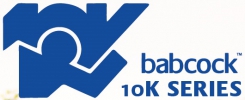 Babcock Dumbarton 10K
01 Sep 2020
Organiser's Description
Babcock Dumbarton 10K
Babcock 10K Series
POSTPONED UNTIL SEPTEMEBER 2020 - NEW DATES TBC
A decision has been taken to postpone this year's Babcock 10k Series from May until new dates which are expected to be in September once the impact of the Corona Virus is expected to have subsided. This decision was taken based upon advice from the Scottish Government and in turn Scottish Athletics. It also takes into account the fact that local authorities have cancelled all bookings for their facilities for the foreseeable future and the need to protect the resources of medical service providers and the emergency services for greater priorities.
All entries will be carried forward to the new dates and anyone unable to take part as a result of the change in dates can request a refund or a rollover to next year's series.
Your support and understanding are much appreciated.
Kind Regards
Kevin Johnson, Chairman, Babcock 10k Series
Septemeber 2020 • Start Time 7.30pm
Organised by Dumbarton AAC this is a Scottish Athletics permit event.
£6,000 in prizes for leading individuals over the series.
Unique commemorative medal and goody bag with running accessories at each race
Technical t-shirt for series entries
Generous Spot prizes from Start Fitness
Prices:
Single race - £23 or £21 for SA affliates. (exclusing entrycentral fees)
Race Series - £51 or £45 for SA affliates. (excluding entrycentral fees)
Race Series Entrants will receive a T-Shirt. To enter the series simply enter all you details for one race upon completion you will be asked if you want to enter the remaining two, select both and go to the checkout where your discount will be applied.
The course starts close to the race headquarters in Dumbarton Academy and is largely traffic free, with the first 7km on cycle paths. The route is a single lap and well marshalled. Dumbarton has been welcoming runners of all abilities for the past thirty three years.
The Babcock Dumbarton 10K is now open to runners aged 16 years or older.
For further details please contact kieran10k@hotmail.com
Or visit our Facebook page
https://m.facebook.com/Babcock10kSeries/
Prices
The organiser has included pricing details in the Organiser's Description
To sign-up for this event, the Service Fee is 4% (min 50p) for each sign-up
Dates and Status
Date: 01/09/2020
Status: Open
Total Places: 1200
Places Available: ??
List
Organiser
Kieran McQuade
07971566321
Dumbarton Academy Crosslet Road Dumbarton G82 2AJ