Cairngorm Runners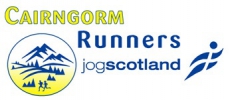 Cairngorm Runners has now closed and you will not be able to join
This club is in a testing state, and is not open for public sign-ups until the organiser has launched it.
Organiser's Description
Welcome to Cairngorm Runners!
We have online sign up. Join through Entry Central. Please take your time to complete all sections.
Health Questionnaire
Please ensure you answer all the questions correctly. If you have any questions, please contact membership.cairngormrunners@gmail.com or any of the other committee members for help.
Prices
see
Info
For each sign-up, the organiser pays the Service Fee of 4% (min 50p). You pay no surcharge