Buchan Trail Marathon
27 Aug 2023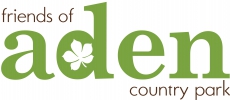 Organiser's Description
Friends of Aden and the Buchan Development Partnership
Present the
The 2nd Buchan Trail Marathon
PROMOTED UNDER SAL RULES WITH SAL LICENCE NUMBER 12758,
Race directors Derek Jennings (FOA) and Justine Tough BDP
Aden Country Park
Sunday 27th August 2023 at 10:00 am
Marathon entries aged 18 and over
There is a 5-1/2 hour cut off time, after which support will start to be withdrawn
Fun Run (under 10's). Fun Run Entries only on the day
Marathon

Entry fees are £25(SAL) and £27(Non SAL).

Please note Jog Scotland membership does not qualify for a reduction, only SA, EA & WA numbers
Online Entries close Thursday 25th August at 16:00hrs.
(Entries will close early if the limit of 300 is reached)
If the race does not reach maximum there may be entries on the day
So please sign up and avoid disappointment
The Course (Route Map being revised)
**Due to the nature of the course the planning of the route is still underway and will be confirmed in the next few weeks. Or when we receive landowner permissions**
The race will start and finish in the grounds of Aden Park, a hidden jewel in the heart of the Buchan countryside. Aden was originally owned by the Monks of Deer and was then given to the Keith family by Robert the Bruce.
We will have the usual race outlets at the park and for the children a Fun Run and a chance to play in our new Playpark with castle.
RACE DATE
The Race will take place at 10:00am on Sunday 27th August 2023. Fun Runs will start after the Marthon Runners have started
RACE ROUTE
The race starts and finishes in Aden Country Park as described
RACE BRIEFING
There will be a race safety briefing at the race satart to go over any safety issues and answer any questions race starts and finishes in Aden Country Park as described
RACE NUMBER
Your race number must be collected on the day of the race between 8:30am – 9:40 am from the steading/café area in Aden. Numbers are allocated alphabetically by surname, but printed confirmation of entry from Entrycentral.com may be used to identify you in the entry system so please print it and bring it with you..
PARKING
Car Parking - There are 3 large car parks in Aden Park near the race start. Marshals will be in attendance, please obey the marshals instructions
CHANGING AND TOILET FACILITIES
Changing and toilet facilities are available in the steading area. Changing areas will be secured while the race is in progress, however the organisers accept no responsibility for loss of clothing or equipment.
REFRESHMENTS
TBA
RACE PRIZES
There will be prizes in the various categories
REFUNDS AND EXCHANGES
Unfortunately there can be no refunds. Exchanges will be processed entirely at the discretion of the race organisers.
Race directors are Derek Jennings (FOA) and Justine Tough BDP for any queries,
Prices
| Until | Discounted* | Standard |
| --- | --- | --- |
| 25 Aug 2023 16:00 | £25.00 | £27.00 |
*Discounted for members of any of SA EA WA
For each sign-up, the organiser pays the Service Fee of 4% (min 50p). You pay no surcharge
Dates and Status
Date: 27/08/2023
10:00:00 - 18:00:00
Status: Open
Total Places: 300
Places Available: ??
List