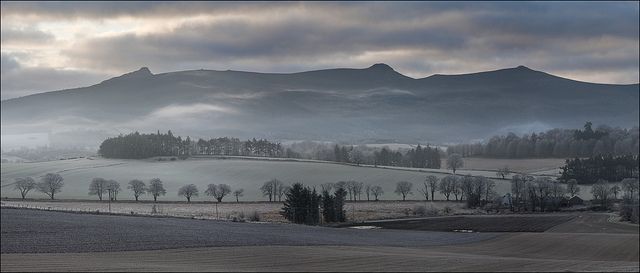 Bennachie Ultra Trail Race has now closed and you will not be able to sign-up for it. Please check the Organiser's Description for any organiser updates.
Organiser's Description
We're delighted to announce this new event on the 5th anniversary of Bennachie Ultra Marathon race. Set on the North East of Scotland's most prominent hill, the route, starting and finishing at the Bennachie Visitors Centre, this off-road race, takes in some of the best trails which the hill has to offer. It will take in many of the peaks of the Bennachie Ultra, including Hermit Seat, Oxen Craig, Little Oxen, Craigshannoch and Mither Tap. As it's off-road good trail shoes are advised.
The race is 17.5(ish) miles with over 3300ft of elevation gain. It's not going to be a walk in the park however should give you all a good taste of the full Ultra.
There will be refreshments for you at the end in the Visitor Centre as well as a Race Medal and goodie bag.
The Bennachie Ultra Marathon Trail Race is run in accordance with the Rules and Regulations of Scotish Hill Runners. Photo Id will be required on collection of race number.
Race Time: 8:00am, Saturday 14th October 2023
Registration from 6.30am, at the Bennachie Visitors Centre.
Important Rules
You MUST ensure that you are carrying minimum SHR kit for the entirity of the race. No kit, no race; expect a kit check. Full kit includes:
Waterproof full body cover
Hat
Gloves
Whistle
Runners are not allowed external support at any time. No support runners/pacers.
It is strictly FORBIDDEN for any participant to run in place of another runner. No one is allowed to run using another runners race number.
No running poles. No Dogs accompanying runners. No littering.
The race will be supported by COTAG, which we are extremely grateful for and as a non-profit event, they will be one of the local charities which will benefit from any proceeds which the race generates. Others to be announced.
This race is cupless, meaning that whilst we will provide water at the designated water stations, we will not be giving out plastic cups to reduce our waste. Our marshals will be happy to fill your own bottles or cups with water during the race.
Runners taking part in the race must be 18 years old or older on the day.
The event is LGBT friendly. We are also QIA+ friendly. You can enter our race as female, male or nonbinary. If you are transgender, we are happy for you to enter and run in the gender category you identify with.
The course is unsuitable for wheelchairs.
There will be toilets in the start/finish area.
This will be a pre-entry event only and there will no refunds or deferrals. Swaps are allowed up until 31st August. Please contact the organisers if you need to do that.
If you require any further information do not hesitate to contact the organisers
Prices
| Until | Discounted* | Standard |
| --- | --- | --- |
| 09 Sep 2023 23:59 | £31.00 | £33.00 |
*Discounted for members of any of SA EA WA
To sign-up for this event, the Service Fee is 4% (min 50p) for each sign-up
Dates and Status
Date: 14/10/2023
Status: Closed
Total Places: 50
Places Available: ??
List