ATHelite Triathlon Club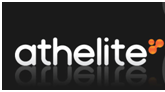 Organiser's Description
We are ATHelite Triathlon Club!
We're a swimming, cycling and running club, and then we put all three together for triathlon! While we generally train in Hamilton, East Kilbride and other areas of South Lanarkshire, we take part in triathlons all over Scotland, rest of UK and the world!
We have lots of different types of members – members who only swim, members who only cycle, members who only run, members who do all three, members from the age of 20 to 60 and beyond, male and female members, some who compete and some who don't. What we all have in common is that the club brings us together so we can share the training, the experiences, the advice, coaching and support. "friends who train together" is how we like to think of it... although few of us know each other before joining!
You can contact a member of the club to ask any questions at athelitetriclub@gmail.com