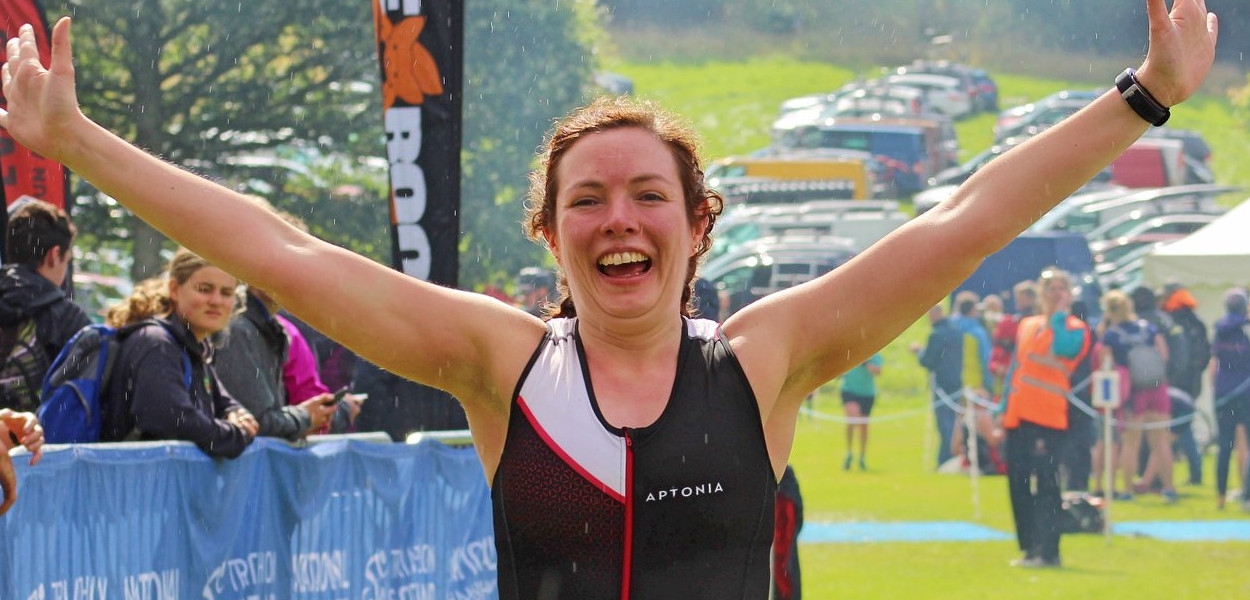 This Festival is in a testing state, and is not open for public sign-ups until the organiser has launched it.
Organiser's Description
ABERFELDY TRIATHLON FESTIVAL 2022
We are proud to be hosting the Triathlon Scotland Middle Distance Triathlon Championships for 2022, this race will provide the final opportunity in 2022 for triathlonscotland members to take home a coveted Scottish National Title.
We are also delighted to announce that the race forms part of Triathlon Scotland's 2022 National Triathlon Series. In order to place in the series you must be a Core or Ultimate member of Triathlon Scotland on the day of the race.
To find out more about the series, please click here: https://www.triathlonscotland.org/events/national-triathlon-series/
To join Triathlon Scotland, please click here: https://www.britishtriathlon.org/join
Swim in the crystal-clear waters of Loch Tay, Bike in the most spectacular Highland Perthshire Scenery and Run on road in the beautiful Surroundings, what's not to like. The Middle-Distance Triathlon will provide the cornerstone of the Aberfeldy Multi Sports Festival weekend.
Nutrition partner, Active Root, will be joining us for the festival weekend and there will be Active Root bottles on the bike course as well as plenty of Active Root stations elsewhere. If you're already a fan they will be providing refills of old tubs for £15 (35% less than RRP!)
ABERFELDY TRIATHLON - Sunday 21st August 2022
1900m Open Water Swim in the spectacular Loch Tay
88km Road Bike on quiet (and challenging!) roads of Highland Perthshire
21km Run along quiet roads to the peaceful village of Grantully
DESCRIPTION
Set in the beautiful Highland Perthshire region, this great race take in the cool, clear waters of Loch Tay, challenging roads over the shoulder of Schiehallion, and a run on quiet roads out to the little village of Grantully.
A real test in an amazing place - in short, THE classic Scottish triathlons. Are you up for the challenge?.
Aberfeldy Triathlon is organised by Richard Pearson, Still Going Strong (Organiser of Aberfeldy Triathlon since 1998, Scottish Triathlon scene stalwart, organiser of 2014 British Triathlon Event of the Year).
SUSTAINABILITY (Important Bit!)
We're trying to raise our sustainability game in 2022 and beyond. Yes, it's small stuff, but it's a start, and every bit helps. There are two main changes to the way we're running events we want you to be aware of, and need your collaboration on please;
a) Cups: feed station cups are our biggest source of waste. So we're stopping using them. Completely. Single use cups are entirely avoidable. There will be no cups at feed stations. Instead (for 2022 only), and if you need one, we will supply you with a re-usable foldable 'soft cup' for use as part of your race entry. You will need to carry this with you and use it on the course if you wish to use feed stations.
b) T Shirts: we know many of you love and use them, so we will keep on having them as a race memento. However, we know that some of them get disposed of without ever getting used - that's a waste of resources we can avoid. So, when you enter you will have the option to choose "No T-Shirt". The cost of your entry will remain the same, and we will donate the equivalent of the cost of your T-Shirt to charity
RACE SCHEDULE, INFORMATION, COURSE MAPS
Please see the event website - www.aberfeldytriathlon.com for race details. The full athlete guide will be posted on the website before the race, and emailed to entrants.
ENTRIES
Entries are welcome from individual competitors, and relay teams of 3 (one member does the swim, one the bike and one the run).
RULES Normal Triathlon Scotland rules will apply – see www.triathlonscotland.org for further details. We're also REALLY heavy on littering anywhere on the course. Please comply as we depend on the goodwill of our hosts. If you're spotted, this is an instant DQ offence - you've been warned!.
T&Cs
Please see www.aberfeldytriathlon.com for details of the full Terms & Conditions associated with event entry, including refund, cancellation, withdrawal and transfer policies.
Entries are not transferable. Photographic ID may be requested at race registration.
Entrants wishing to withdraw must inform the organiser by email. Entry fees will be refunded or transferred as follows; up to (1 month prior to race date) 75% refund (less any Entry Central or SI fees), up to (2 weeks prior to race date) 50% refund (less any Entry Central or SI fees). After (2 weeks prior to race date) - no refund.
If the event is cancelled due to circumstances out of the organisers control then no refunds will be offered, and the organiser will accept no further liability whatsoever arising from such a cancellation. This includes situations such as adverse weather conditions or major incidents. In this circumstance, the organisers will make every reasonable attempt to reschedule the event, in which scenario, original entrants will have their entry automatically transferred to the rescheduled event.
If the event is cancelled due to circumstances within the organisers control then entrants will be offered a 50% refund. Entrants must apply in writing (via email) to claim their refund. No refunds will be granted after one month has passed from the event date.
No refunds will be granted after one month has passed from the event date.
Changes to entry details, and transfer of the entry to other events in the Still Going Strong portfolio may be possible with the permission of the organiser. There will be a small admin fee for this service, payable in advance. Please see the full Terms & Conditions for details.
Use of Data: By entering this event I agree that the data supplied by me can be used for the purposes of safely organising and managing the event, essential communications with me pre- and post-race, and for electronic event timing. This data will be held securely, and for a maximum of 1 year. Email data may be used indefinitely for the purposes of sending occasional e-newsletters by Still Going Strong only. The full Still Going Strong data use policy can be found HERE.
Prices
To sign-up for this event, the Service Fee is 4% (min 50p) for each sign-up
Aberfeldy Triathlon (Middle Distance) - Relay Teams
| Until | Discounted* | Standard |
| --- | --- | --- |
| 17 Jan 2022 | £135.00 | £141.00 |
| 15 Aug 2022 23:59 | £159.00 | £165.00 |
*Discounted for members of any of TS TE WT
Aberfeldy Triathlon (Middle Distance) - Solo
| Until | |
| --- | --- |
| 17 Jan 2022 | £120.00 |
| 15 Aug 2022 23:59 | £140.00 |
A British Triathlon Race Pass is required for participants who are not a British Triathlon Home Nation member. For this event, Race Pass costs are £6.00 for participants aged 24 and under, and £12.00 otherwise.
Dates and Status
Date: 21 Aug 2022
Closing Date: 15 Aug 2022 23:59
Status: Closed
Event
Available/Total
Aberfeldy Triathlon (Middle Distance) - Relay Teams

??

/60
Aberfeldy Triathlon (Middle Distance) - Solo

??

/690
List