Uswim 'Squid (15yrs & Under)' Membership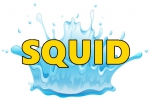 Uswim 'Squid (15yrs & Under)' Membership has now closed and you will not be able to join
Organiser's Description
Uswim are open water specialists in the Northwest UK and have been operating venues and organising events and swim training / stroke improvement since 1997.
Squid membership enables young swimmers up to 15 years to be booked by an adult onto open water swims throughout the Summer Season. Squids MUST wear a towfloat if not accompanied with an adult (16+).
Regular open water swims are held at the following times from April until end September:
Dock 9, Salford Quays - Sats (8-11am), Weds (5.30-7.30pm)
Boundary Water Park - Suns (11-2pm), Thurs (5.30-7.30pm)
For the latest information on swim times, events and training check out www.uswimopenwater.com.
Prices
see
Info
To sign-up for this club on EntryCentral, the Service Fee is 4% (min 50p) for each sign-up