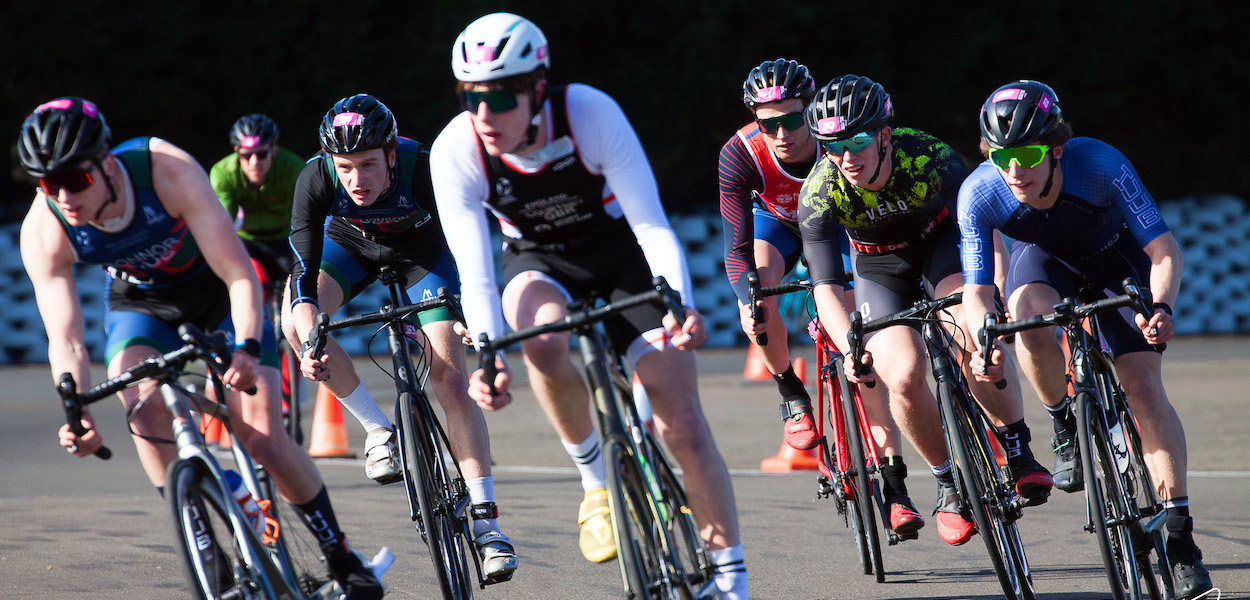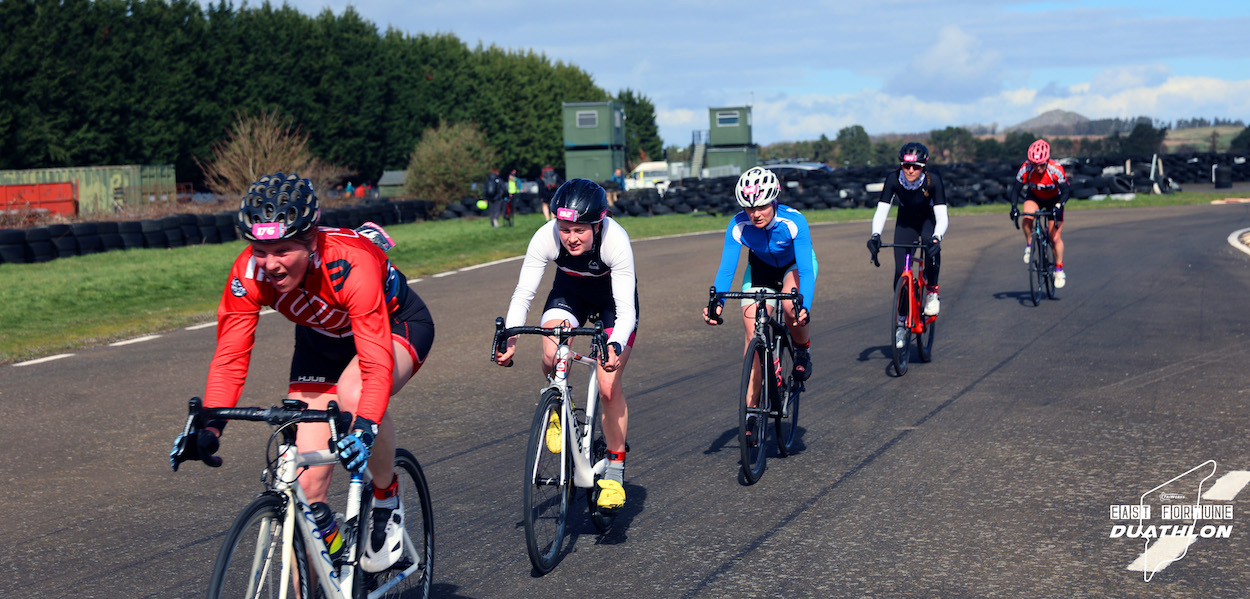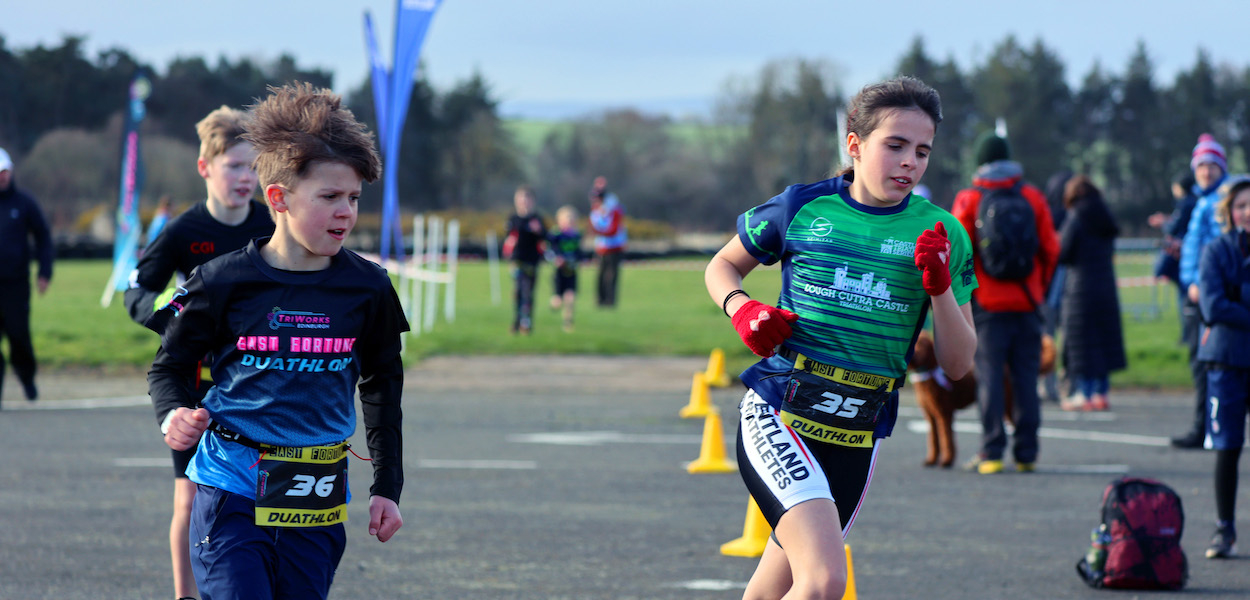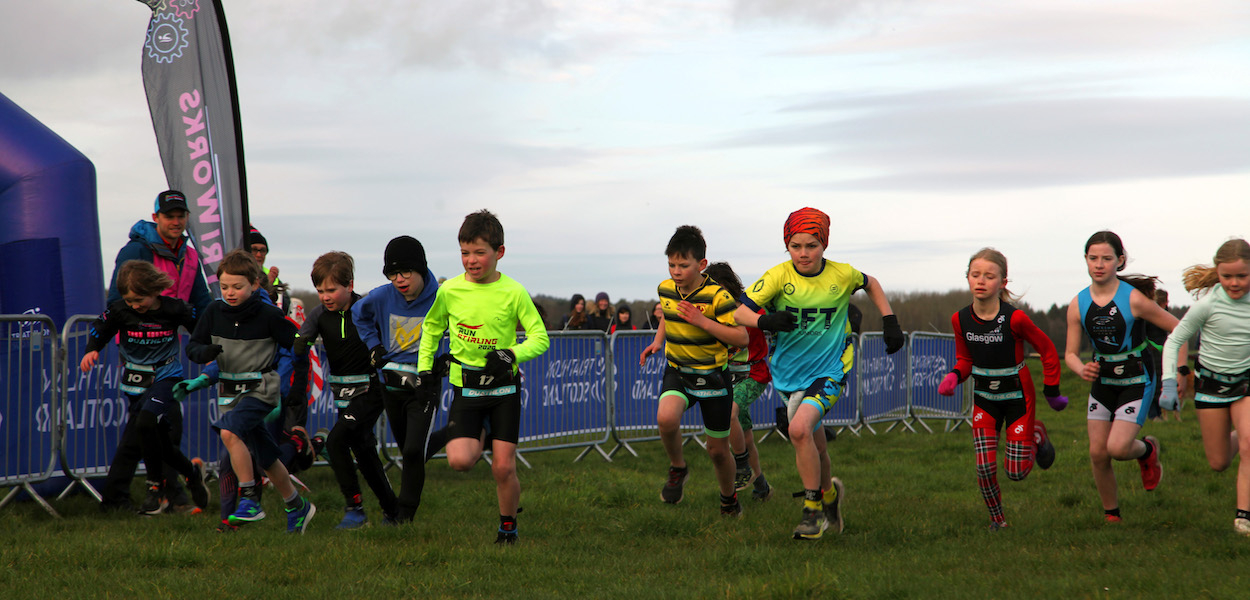 Organiser's Description
East Fortune Duathlon
Run 5km | Bike 20km | Run 2.5km
Back for a second year, TriWorks are proud to bring you the East Fortune Duathlon. Scotland's only draft-legal multisport race.
The event is hosted at East Fortune motor racing circuit which promises to provide fast and fun racing around the smooth tarmac and sweeping bends of this exciting new course.
If this is your first duathlon, this is the perfect race for you. Expect a warm welcome, a friendly atmosphere and a flat, safe and fun course. The race track is 11m wide, so there is plenty of space for everybody. However, we also have a non-drafting wave which is perfect if you just want to focus on your own race.
If you are a seasoned triathlete, runner or cyclist, or a potential future champion, expect some hot competition at the front of the race and enjoy the fast, fun and tactical nature of draft-legal racing.
Sprint Duathlon (and Age Group European Championship Qualifier)
The Sprint Distance Draft-Legal Duathlon consists of a 5km run, followed by a 20km bike and finishing with a 2.5km run. There will be a separate Female Wave alongside an Open Wave (in accordance with British Triathlon's Transgender Policy).
We are delighted to annoucne that the 2024 East Fortune Duathlon will be a qualifier for the European Sprint Distance Duathlon Championships in 2025.
To be eligible to qualify you must be either a Core or Ultimate Home Nations member and be a British Citizen. You must also register to qualify before the race via the British Triathlon Website.
Click here to register your intention to qualify.
Non-Drafting Sprint Duathlon
The Non-Drafting Sprint Duathlon also consists of a 5km run, followed by a 20km bike and finishing with a 2.5km run on the same course. There will be a single Open Wave and cyclists will be required to maintain a 10m distance from the rider in front unless they are overtaking. This is the perfect race if you are new to the sport or want to gain more confidence on the bike before joining a draft-legal race.
Juniors
We are also offering a range of super sprint duathlons for the Tristar 1, 2, 3 and Youth age groups. We are excited to be supporting the next generation of athletes and helping encourage juniors into the wonderful world of multisport racing. These races are very accessible and perfect for anyone looking for their first multisport experience as well as providing important draft-legal racing practice for those aiming for future success.
Tristar 1 (Ages 9-10) Run 1000m Bike 2.3km Run 500m
Tristar 2 (Ages 11 - 12) Run 1400m Bike 4.6km Run 700m
Tristar 3 (Ages 13 - 14) Run 1800m Bike 6.9km Run 900m
Youth (Ages 15-16) Run 2200m Bike 13.8km Run 1100m
Your age group is determined by your age at the end of the calendar year (ie. age on 31st December 2023).
For all junior entries, parents or guardians will need to create an account with Entry Central and then use the "Add Another Person" function to add their children's details and enter them into the correct event.
British Triathlon Race Pass
In order to ensure you have adequate third party insurance for the race you will need a valid home nation race licence. If you have Core or Ultimate membership of Triathlon Scotland (or Welsh Triathlon or Triathlon England) then this provides you with a race licence. Please ensure you add your memebrship nummber to your Entry Central account and bring proof of your current membership to registration on race day.
If you don't have home nation membership you will need to purchase a British Triathlon race pass. This option can be selected at checkout.
If you aren't already a member of Triathlon Scotland, why not consider joining to experience the range of benefits this offers as well as helping to support the development of the sport. Click here for more information.
Scottish Student Sport
TriWorks are proud that the East Fortune Duathlon will form part of the Scottish Student Sport Triathlon Championship in 2024. Alongside our junior races, we are excited to see the next generation of talent emerging and look forward to some exciting and competitive racing.
Students will receive a £10 discount off their entry fee (must show valid matriculation card at registration).
Race Mementos
We are conscious of the environmental impact of our event and want to be part of the solution and not the problem. We also recognise that you might want to celebrate your achievement with a race momento. For that reason we are only providing Race T-Shirts and Finisher's Medals to those who would like them.
Event T-Shirt
You can purchase a race T-shirt as part of your entry and this will be available for collection at registration. Click here to see the T-shirt design and information about sizing.
Finisher's Medal
If you would like a wooden medal as a memento of your achievement, please select this option on your entry form. If you would prefer not to receive a medal we will donate the cost of your medal to charity instead.
You must enter on or before 31st January 2024 if you wish to be guaranteed to receive a Finisher's Medal or be able to purchase a Race T-Shirt.
Website
Check out our website for more information about the race, including detailed course maps and information about draft-legal racing.
Race Belts
You will be provided with a race number at registration. This needs to be displayed to the front during the run sections and to the back during the cycle section. The easiest way to do this is with an elasticated race belt around your waist. You can either choose to provide your own race belt or purchase a Zone3 race belt alongside your entry.
For full Terms and Conditions relating to the East Fortune Duathlon please click here.
Prices
For each sign-up, the organiser pays the Service Fee of 4% (min 50p). You pay no surcharge
A British Triathlon Race Pass is required for participants who are not a British Triathlon Home Nation member. For this event, Race Pass costs are £2.00 for participants aged 24 and under, and £8.00 otherwise.
Draft-Legal Sprint Distance Duathlon (Age Group European Championship Qualifier)
| Until | |
| --- | --- |
| 31 Jan 2024 | £45.00 |
| 22 Mar 2024 23:59 | £55.00 |
Non-Drafting Sprint Distance Duathlon
| Until | |
| --- | --- |
| 31 Jan 2024 | £45.00 |
| 22 Mar 2024 23:59 | £55.00 |
Super Sprint Duathlon - Tristar 1 (Ages 9 - 10)
| Until | |
| --- | --- |
| 31 Jan 2024 | £20.00 |
| 22 Mar 2024 23:59 | £25.00 |
Super Sprint Duathlon - Tristar 2 (Ages 11 - 12)
| Until | |
| --- | --- |
| 31 Jan 2024 | £20.00 |
| 22 Mar 2024 23:59 | £25.00 |
Super Sprint Duathlon - Tristar 3 (Ages 13 - 14)
| Until | |
| --- | --- |
| 31 Jan 2024 | £20.00 |
| 22 Mar 2024 23:59 | £25.00 |
Super Sprint Duathlon - Youth (Ages 15 - 16)
| Until | |
| --- | --- |
| 31 Jan 2024 | £20.00 |
| 22 Mar 2024 23:59 | £25.00 |
Dates and Status
Date: 24 Mar 2024
Closing Date: 22 Mar 2024 23:59
Status: Open
Event
Available/Total
Draft-Legal Sprint Distance Duathlon (Age Group European Championship Qualifier)

??

/250
Non-Drafting Sprint Distance Duathlon

??

/100
Super Sprint Duathlon - Tristar 1 (Ages 9 - 10)

??

/30
Super Sprint Duathlon - Tristar 2 (Ages 11 - 12)

??

/30
Super Sprint Duathlon - Tristar 3 (Ages 13 - 14)

??

/30
Super Sprint Duathlon - Youth (Ages 15 - 16)

??

/30
List