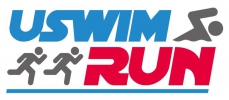 SwimRun Training Session (Dock 9, Salford Quays)
16 Sep 2020
SwimRun Training Session (Dock 9, Salford Quays) has now closed and you will not be able to sign-up for it. Please check the Organiser's Description for any organiser updates.
This event is in a testing state, and is not open for public sign-ups until the organiser has launched it.
Organiser's Description
SWIMRUN TRAINING SESSION
Wed 16 September, 6-7pm, Dock 9, Salford Quays
To effectively prepare people to take part in this exciting, fast-growing sport Uswim are offering professionally coached training sessions at our venue in Salford Quays.
The 'SwimRun Training Sessions' are a mixture of land and water tuition covering topics such as what to wear, effective technique and first timer tips. This session will provide participants with the confidence and skills to enter our friendly 'UswimRun' event on Sat 26th September (9am start) at the Quays.
Kit U Need
Tri-suit OR swimrun wetsuit / jammers OR running shorts / regular trainers
When: Wed 16 Sept. 6-7pm
Where: Dock 9, Salford Quays, M50 3AZ
Cost: £10 per session.
*Note that there are no transfers or refunds available once the session is booked.
Prices
The organiser has included pricing details in the Organiser's Description
To sign-up for this event, the Service Fee is 4% (min 50p) for each sign-up
Dates and Status
Date: 16/09/2020
Status: Closed
Organiser
David Quartermain
07871268289
Dock 9, Salford Quays, M50 3AZ