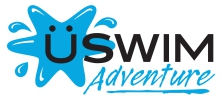 Swim at The Mere (25 Sept)
25 Sep 2022
This Festival is in a testing state, and is not open for public sign-ups until the organiser has launched it.
Organiser's Description
Sunday at The Mere - Includes breakfast OR Swim Only Option
£25.00 *Includes hot drinks, choice of breakfast sandwich or porridge. £10.00 swim only.
The Mere Golf Resort & Spa, Chester Road, Knutsford, Cheshire, WA16 6LJ
Sundays; 11, 25 September, 8.30-10.00am. Swimmers meet 8.00am (prompt) to be escorted to lakeside at 8.15am.
Join us for an exclusive swim in this lovely Cheshire Mere followed by food in the club lounge . All in the company of lovely, like-minded swimmers. Whats not to love!
Required swim etiquette:-
Adult (16+years), experienced swimmers only, capable of swimming minimum of 400m unaided
No need to be a Uswim member
Towfloats and bright caps compulsory
No spectators or dogs
Swimwear not permitted in the club lounge
Wetsuit / skins welcome (hire of kit not available but can be pre purchased to collect via sales@uswimopenwater.com)
Sturdy footwear (not flip flops / sliders)
Extras :-
Free car parking
Extra food and drink available to purchase from club lounge
Toilets can be used but must be fully dressed to utilise via the main entrance
NOTE :- NO refunds, cancellations or transfers to another date once booked under any circumstances.
You can swim for 5 minutes, 20 minutes or the full 90 minutes, its up to you. When you're finished swimming you can then go and get your food and drink (if purchased) in the club lounge.
See you then!
Dave & Karen Quartermain
Uswim Adventure Ltd
Prices
The organiser has included pricing details in the Organiser's Description
The organiser has included pricing details in the Organiser's Description
To sign-up for this event, the Service Fee is 4% (min 50p) for each sign-up
Dates and Status
Date: 25 Sep 2022
Closing Date: 22 Sep 2022 23:59
Status: Closed
Event
Available/Total
Mere Swim & Breakfast

??

/40
Mere Swim Only

??

/25
The Mere Golf Resort & Spa Chester Road Knutsford Cheshire WA16 6LJ