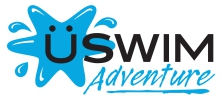 Windermere 'Mile Challenge'
08 Oct 2022
Organiser's Description
WINDERMERE MILE CHALLENGES (Guided Swims)
Monday 11 April &
Tuesday 10 May

-

FULLY BOOKED
Saturday 8 Oct & Sunday 9 Oct -

Places available

(am & pm)
£50.00 (Non-refundable once booked)
Under 16's also welcome if confident in open water
As the largest 'mere' in England Windermere is one of the most iconic swims in the UK at 10.5miles long and up to 1 mile wide.
We're offering interested swimmers the opportunity to swim ONE MILE alongside a professional guide boat in this lovely place.
Solo, pairs, small groups, wetsuits or skins are welcome to attempt this challenge supported by our escort safety boat 'Gemini Warrior'. The guided swims will progress from Bowness towards Wray Castle depending on the wind and weather conditions on the day.
You don't have to be an expert swimmer to join up just someone who enjoys a challenge.

You will, however, have swum similar distances in open water and have developed the necessary cold-water tolerance (10- 15 degrees) for the duration of the swim.
For safety reasons a bright cap and tow-float are compulsory during your swim.
Prices
The organiser has included pricing details in the Organiser's Description
To sign-up for this event, the Service Fee is 4% (min 50p) for each sign-up
Dates and Status
Date: 08 Oct 2022
Closing Date: 08 Oct 2022 23:59
Status: Closed
Event
Available/Total
Mile Challenge - 0930-1130hrs

??

/2
Mile Challenge - 1130-1330hrs

??

/2
Mile Challenge - 1330-1530hrs

??

/2
Mile Challenge - 1530-1730hrs

??

/2
Wray Castle Low Wray, Ambleside, Cumbria, LA22 0JA