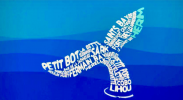 Butterfield GSA Saints Bay and Beyond 2019
30 Jun 2019
This Festival is in a testing state, and is not open for public sign-ups until the organiser has launched it.
Organiser's Description
Butterfield GSA Saints Bay and Beyond Distance Event 2019
This event is an open water swim event which will be held within the picturesque bays of Saints Bay, Moulin Huet and Petit Port in the Channel Island of Guernsey.
There will be wetsuit and non wetsuit categories.
EVENT DATE
Sunday 30th June 2019 8.30am start
DISTANCES
2.0km & 4.0km ( approx.)
COURSE
Both distances will be looped courses around natural landmarks within the bays of Saints, Moulin Huet and Petit Port. The start and finish will be at Saints.
Entries



These swims are open to anyone who is over the age of 18 on the day of the event and who is confident swimming in open water. If the sea temperature is below 16 degrees swimmers may be asked to swim in a wetsuit.
Parking and Access
Parking is free and available at the top of Saints Bay hill (very limited) with a 5 minute walk to the start and at Icart car park with a 15 minute cliff walk to the start by taking the path opposite the Saints Bay Hotel, down the cliff path to the left, turn right on reaching the road, then first left at the Martello Tower and down the steps which will bring you out behind the Saints Bay kiosk.
Facilities
There is a kiosk and toilet facilities at Saints Bay.
Safety
There will be first aiders at the event. There will be kayak and watercraft cover throughout the course.
GSA reserve the right to cancel or change the course or venue of this open water swim in the event that condtions are deemed unsuitable.
Entrants should have experience of open water swimming. It is a demanding sport and those entering this event do so entirely at their own risk and with the capability of comfortably completing their chosen distance within the guide time:
2.0km guide time: 1 hr 15 minutes
4.0km guide time: 1 hr 30 minutes (qualifying time for GSA Herm 360 is 1 hr 20 minutes)
Registration 7.45-8.15am
Event Briefing 8.15am
Start time 8.30am (conditions allowing)
Entry Fees 2km £19.00 (from release until 28th June closing date)
4km £25.00 (from release until 28th June closing date)
Results
Recorded times will be published shortly after the event for those swimmers who have chosen this option.
Accomodation Guernsey is a beautiful holiday destination. www.visitguernsey.com for more information.
For any further information about the event, please contact one of the organisers.
Jacqueline Hunt 07911 719109
Jennifer Roussel 07781 427189
Prices
For each sign-up, the organiser pays the Service Fee of 4% (min 50p). You pay no surcharge
Dates and Status
Date: 30 Jun 2019
Places Available/Total: ??/85
Status: Closed
| Event | Closing Date |
| --- | --- |
| Butterfield GSA Saints and Beyond 4km | 29 Jun 2019 |
| Butterfield GSA Saints and Beyond 2km | 28 Jun 2019 |
Organiser
Jacqueline Hunt
07911 719109
Saints Bay, Saints Road, St.Martin's, GY4 6ES , Channel Islands.