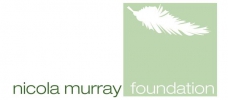 Five Star Virtual Run
23 Jan 2021 - 23 Feb 2021
Five Star Virtual Run has now closed and you will not be able to sign-up for it. Please check the Organiser's Description for any organiser updates.
This event is in a testing state, and is not open for public sign-ups until the organiser has launched it.
Organiser's Description
DB12Run Proudly Presents
Raising in aid for the Nicola murray foundation ovarian cancer
Virtual Walk jog Run or even Cycle 1km to marathon
This is a virtual walk jog run or even cycle any distance you like to help raise in aid for nicola murray foundation ovarian cancer
The cost to enter is £11.50
£7 from each person will be donated to the nicola murray foundation ovarian cancer
Each person will recieve a unique medal through the post to commemorate your achievement to help raise in aid
A massive thank you to Glasgow Rangers Legend Arthur Numan
Arthur Numan has sent DB12Run an signed Rangers legends Gin to help furthermore raise in aid for the nicola murray foundation.
This is a free raffle prize draw for everyone who signs up to this! your name will be drawn at random to be in for a chance to win this amazing unique prize worth £48.00
Again a huge thank you to Arthur Numan for his support and amazing donation
18+ To win the prize - anyone under the age of 18 we will redrawn in prize!
If the first winner is under the age of 18 we will send a gift on behalf of DB12Run
So how does it work?
1. Sign up
2. Complete Your virtual Race
3. Submit your results
A virtual race is a race that can be run (or walked) from any location you choose. You can run, jog, or walk on the road, on the trail, on the treadmill at the gym or on the track where ever you can do it. You get to run your own race, at your own pace, and time it yourself.
what's next?
Show off your medal!!!
To submit your evidence send by either email or through our DB12Run facebook page
Prices
The organiser has included pricing details in the Organiser's Description
To sign-up for this event, the Service Fee is 4% (min 50p) for each sign-up
Dates and Status
Date: 23/02/2021
Status: Closed
Total Places: 400
Places Available: ??