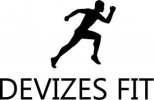 Devizes FIT - Friends In Training, Membership 2020
01 Apr 2021
Organiser's Description
Devizes FIT 12 Month Membership.
By signing up to Devizes FIT you agree to follow club rules and the code of conduct which will be in your welcome email
Devizes Running FIT.
Devizes Running FIT are a new rapidly expanding running group in Devizes, The clue is in the name "FIT" Friends In Training.
Why run with the FIT? We are a friendly group of people who love to run and socilaise, no one gets left behind on runs and we encourage a positive and supportive culture no matter pace, ability or experience.
The FIT are lucky to have a UKA Running Coach and a UKA Assistant Running Coach to safely train our runners, the coaches work hard to make the sessions an enjoyable experience for all.
The donation you pay helps Devizes FIT put on special runs through out the year, we put on several run's and socials and everyone got medals or gifts, donations also help Charities.
None of this Membership goes to coaches as coaches are voluntary.
Devizes FIT are hoping to be affiliating in April 2020.
Prices
For each sign-up, the organiser pays the Service Fee of 4% (min 50p). You pay no surcharge
Dates and Status
Date: 01/04/2021
Status: Open
Organiser
damion godwin
07772403947