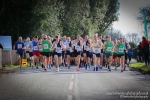 Dave Wrights Colchester 15 and 7.5 mile road race
31 Dec 2020
Dave Wrights Colchester 15 and 7.5 mile road race has now closed and you will not be able to sign-up for it. Please check the Organiser's Description for any organiser updates.
This event is in a testing state, and is not open for public sign-ups until the organiser has launched it.
Organiser's Description
Dave Wrights Colchester 15 and 7.5 mile road race
Sunday 22nd March 2020 starting at 9.30am - registration is open from 8:00 am.
The 15 mile race consists of 2 laps around the quiet countryside of Essex and surrounding villages of Langham and Boxted.
The 7.5 mile event is 1 single lap of the same course.
This is a cracking location on some lovely quiet rural roads.
Race HQ is located at the Langham Community Centre, School Road, Langham, Colchester, Essex, CO4 5PA.
Toilets, bag drop and car park are all available at the above location.
Race entry is £22.50 and all finishers will get a tech t-shirt and a cracking medal. The race has chip timing and your result will be text to you as well as on our Facebook page - please remember to enter your mobile number when signing up.
Refreshments are available to purchase before and after the race from the community centre.
Confirmation of entry will be sent to you by email (if supplied) to the address provided on the entry form.
Race numbers are to be collected on the day from race HQ from 8.00am. Registration closes at 8:45am for number collection. There maybe on the day entries available but we cannot guarantee a medal or t-shirt as these would have already been ordered.
Prizes will be presented on the day as soon as possible after the race has finished and the results compiled.
Prizes for:
1st, 2nd and 3rd male; 1st, 2nd and 3rd female.
1st V40, V50, V60 - male and female.
Please remember to put down your club when signing up.
There will be a prize for best represented club (returning the shield each year) and there will also be a prize for 1st team - 3 in a team.
Results will be posted on the Facebook page - Craigs event page.
Online entries close 1st March 2020.
Prices
For each sign-up, the organiser pays the Service Fee of 4% (min 50p). You pay no surcharge
Dates and Status
Date: 31/12/2020
Status: Closed
Total Places: 500
Places Available: ??
List
Organiser
Craig Mitchell
07725040176
Langham Community Centre School Road Langham Colchester Essex CO4 5PA