Leven Las Vegas 2020 Couch to 5k Course
17 Mar 2020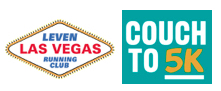 Organiser's Description
Designed to help participants become more physically active using a well-proven and gently progressive exercise programme.
Not so you'll take up running, but to give you improved basic fitness and self-confidence so you can then move on to whatever physical activity you want.
Participants are encouraged to prepare for the course by doing a 30 minute brisk walk three times a week in the weeks leading up to the course.
The ten week C25k course will start on March 17th on Tuesday evenings at 6.45 pm, meeting at Leven Pool where the group will be guided through the sessions. Sessions last for about one hour.
You'll be given another two sessions a week to do in your own time but we usually organise group "homework" sessions on Sunday mornings to help with these. If you've any questions about the course please contact us via our website: https://levenlasvegas.wordpress.com/contact/
There is a dedicated LLV C25k Facebook page where members can receive info on the sessions, interact with and arrange informal meetings with other course members and Jog Leaders for mutual support. Please ask to join the group on
https://www.facebook.com/groups/510881549403097/
after you've signed up for the course.
Everyone who completes the course will receive a commemorative medal and certificate.
All profits from the course will be donated to charity.
Please note:
All participants must be a member of jogscotland, which is free to join with online membership available here:
In addition please complete the Physical Activity Readiness Questionaire and bring it with you on your first session.