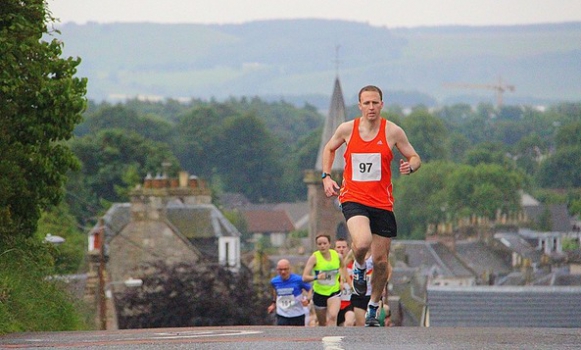 Milnathort Dash has now closed and you will not be able to sign-up for it. Please check the Organiser's Description for any organiser updates.
This event is in a testing state, and is not open for public sign-ups until the organiser has launched it.
Organiser's Description
Welcome to the Milnathort Dash
This year's race will be run on the very unfamiliar date of Sunday 19th September at 2pm.
Organised by Kinross Road Runners, The Milnathort Dash is our annual short distance race for runners that love a run of two halves. The race is mostly on road, with a small section on farm track. It's just over 5 miles but the views are worth the effort.
Will you sprint the hill at the start for a chance of being crowned King or Queen of the hill? Or will you save something for the second half of the race which is nearly all down hill, the choice is yours.
For this year only there will be no prizegiving or post race refreshments in the hall afterwards. Runners sre being encouraged to run and leave to keep crowding reduced.
The event is open to all runners aged 16 or over on the day of the race.
The race is run under UK Athletics Rules and is a Scottish Athletics permit event.
Entries
You will need a valid Entry Central account to enter.
The race limit is 200 places, but we do have a waiting list. There will be no transfers available for this race.
Registration
Registration opens at 12.30pm in Milnathort Town Hall and closes at 1.45pm. You may need ID to collect your number.
Start
The race starts at 2pm at the bottom of Wester Loan, Milnathort, adjacent to the Town Hall.
Health and Safety
The wearing of headphones or similar devices is not allowed unless medically prescribed. We do allow Bone Conductors. Failure to comply to this or any other rules will see you disqualified.
Apart from the start, the race is on quiet open roads and a small section of farm track. There will be clear route maps posted at Registration. The route is well signposted. The organisers are being assisted by a number of volunteer marshals. The safety of all is paramount and it is a condition of entry that competitors must follow the instructions of the marshals.
All runners must enter emergency contact details on the back of their number.
Your number must be clearly displayed on the front of your shirt at all times to assist the timers at the finish.
Prizes
There are prizes in all runner categories, although there will be no prizegiving after the race. Prizes will be posted out.
Prizes for Queen and King of the hill will be awarded to the first female and male respectively to reach the top of the first hill.
Full results will be available on our website and Facebook pages.
Facilities
There are toilets available in the hall. There are no changing facilities at Registration. Runners are encouraged to come race ready.
Car parking is available on public roads and is limited. Please park responsibly. Do not park in any way that may hinder the local residents.
Prices
| Until | Discounted* | Standard |
| --- | --- | --- |
| 16 Sep 2021 23:59 | £8.00 | £10.00 |
*Discounted for members of any of SA EA WA
To sign-up for this event, the Service Fee is 4% (min 50p) for each sign-up
Dates and Status
Date: 19/09/2021
Status: Closed
Total Places: 200
Places Available: ??
List