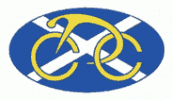 Dunfermline CC
Dunfermline CC has now closed and you will not be able to join
Organiser's Description
Welcome to the membership enquiry and on-line payment form for
Dunfermline Cycling Club.
Membership year 2020
Your Privacy and Personal Data
When you become a member of or renew your membership with Dunfermline Cycling Club you will be registered for an online account with British Cycling. We will provide British Cycling with your personal data which they will use to enable access to an online portal for you (called My Dashboard) on the British Cycling website. British Cycling will use your personal data in accordance with its Data Privacy Notice which can be accessed at https://www.britishcycling.org.uk/staticcontent/info--Privacy-Policy-0 .
British Cycling will contact you to invite you to sign into and update your dashboard (which, amongst other things, allows you to set and amend your privacy settings). If you have any questions about the continuing privacy of your personal data when it is shared with British Cycling, please contact British Cycling using the email listed on the Data Privacy Notice.
Insurance
All Dunfermline Cycling Club members must have third party cycling insurance cover. If you do not currently have either Cycling UK (CTC) or British Cycling (Ride, Silver or Gold) membership then you will need to join either of these organisations or provide details of your insurance provision to the membership secretary within one month.
To continue:
The "Sign Up.." button on this page will take you to the entry and payment form where you can pay for one year's membership. This would be refunded if your membership application was not accepted for any reason.
You will need to provide your e-mail address, date of birth, home postcode and phone number.


We also require an emergency contact name and phone number (preferrably mobile).

If you are already a British Cycling or Cyclists Touring Club member then you can also let us know your membership number on the form.
Additionally you are asked to indicate your "primary" and "secondary" activities; If you have any particular focus for the coming year then you can let us know here, otherwise leave set to "no preference".
You will also be asked if you consider yourself as having a disability.
If your are using your own private computer you can check the "Remember me..." box, your details will be saved for other EventCentral events.
Please note that those under 18 year old (on 1 Jan of the membership year) are offered free membership of Dunfermline Cycling Club so there is no need to use this form. However those under 16 years of age must first provide a signed a parental consent form.
Prices
see
Info
For each sign-up, the organiser pays the Service Fee of 4% (min 50p). You pay no surcharge