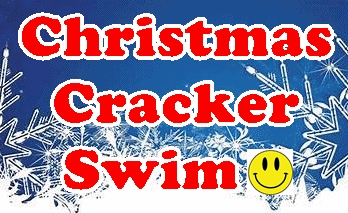 Organiser's Description
Christmas Cracker, Boundary Water Park (17 December)
Our annual family-friendly Chrimbo Swims at Dock 9, Salford Quays and Boundary Park, Cheshire are guaranteed to get you into the festive spirit. All swimmers will also receive a gift!
At the swim you'll be required to use towfloats, wear a bright coloured swim cap and will also need to be a competent open water swimmer. Water safety is provided.
Wetsuits are optional with skin swimmers welcome..
When / Where: Saturday 16 December (Dock 9) & Sunday 17 December (Boundary Water Park), 11-12pm
Cost* Online - £15.00. Pay-On-Day (cash only): £20.00
Non-swimming children are welcome to attend with no entry cost :)
*Complimentary hot drinks are provided (please bring own cup if possible) and refreshments such as cake will be available for purchase at the venues.
Prices
The organiser has included pricing details in the Organiser's Description
To sign-up for this event, the Service Fee is 4% (min 50p) for each sign-up
Dates and Status
Date: 17/12/2023
Status: Open