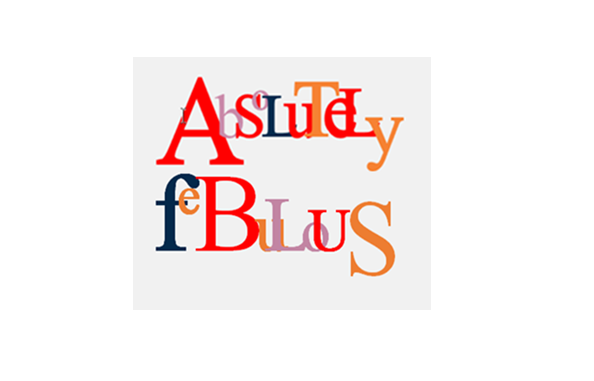 This Festival is in a testing state, and is not open for public sign-ups until the organiser has launched it.
Organiser's Description
February - the month of love, and we love to bring you running!
This February we will bring you four running challenges to get your shoelaces in a twist about! Will you choose one? Or take on all four?
With a £100 Migo Sports voucher up for grabs during each week of the month, there is plenty of incentive to take part.
As an added bonus, the first 10 signups for each week receiving a fantastic free gift, means there's a great reason to get in there early, without delay!
Each event is £10 to enter, with a £100 voucher available for each week. Sign up to an individual event - first ten will get a nice wee incentive gift - or sign up for all 4 for £32 and be in with a chance to win all four £100 vouchers (signing up for all 4 at once entrants are not elligible for the incentive gifts - the discount is your incentive!)

Emma Cameron Foundation
These challenges will support the Emma Cameron Foundation - 25% of the entry fee will be donated
The Emma Cameron Foundation has been established to provide support to children's cancer charities who struggle to provide their services to all kids who suffer. So we hope to increase the number of children who can benefit.
​The Emma Cameron Foundation is an SCIO SC042512
InterCity
Our Dunky event is just finishing up in January. One of Duncan's favourite events was the Edinburgh to Glasgow Relays. A distance of 44 miles.
Our first challenge of February is for participants to complete that distance within the first week.
All completers will be entered into a prize draw to win a £100 voucher to spend at Migo Sports, either online or instore once restrictions allow.
First ten signups will get a £10 voucher to be used against future entries for Acorn Trails events! £10 to enter and a £10 voucher back? We're crazy!
Early bird gets the worm!
Love Lomond
To celebrate St Valentine's Day, and our love of hills, challenge two will test participants to complete the height of Ben Lomond in a week. That's 974m...for some quite easy. In the current environment and travel restrictions, this could be quite a challenge for some!
Once again we're giving all summiteers the chance to be a lucky winner of a £100 Migo Sports voucher.
First ten signups will get a pair of Migo Sports socks worth £10 each - (https://youtu.be/vOffo2dyywY). Snooze you lose!
Acorn Art
From stick men to elephants, crocodiles to christmas trees, recent months have seen some creative works on Strava.
The challenge this week is to submit your artwork... It is quite a difficult task to produce some of the amazing images that grace social media, and we know not everyone is that creative! Try your best...
Although we're offering £50 Migo Sports voucher to the best art, and a £50 Migo Sports voucher to be drawn at random from all artists.
First 10 signs up each get an amazing Acorn Trails buff-style face covering (RRP £8)
Don't be a tortoise, sign up like a hare!
Short and Sweet
Lastly to close the month with a bang, we have the Migo Mile! This month's Migo Mile can be run on any mile of your choosing, or if you live close by, use the actual course in Glasgow's Queens Park.
Set your mile time and submit your entry. All finishers will be entered into a draw to win £100 Migo Sports voucher!
That is the short bit of this challenge. What about the sweet? First ten entrants take away a box of 48 Tunnocks caramel wafers! A month's supply? Now that is sweet!
Entries open....
Prices
To sign-up for this event, the Service Fee is 4% (min 50p) for each sign-up
All Ab Feb challenges
| Until | |
| --- | --- |
| 07 Feb 2021 23:59 | £32.00 |
Week1 InterCity
| Until | |
| --- | --- |
| 07 Feb 2021 23:59 | £10.00 |
Week2 Love Lomond
| Until | |
| --- | --- |
| 14 Feb 2021 23:59 | £10.00 |
Week3 Acorn Art
| Until | |
| --- | --- |
| 21 Feb 2021 23:59 | £10.00 |
Week4 Short and Sweet
| Until | |
| --- | --- |
| 28 Feb 2021 23:59 | £10.00 |
Dates and Status
Status: Closed
Event
Date
Available/Total
Closing Date
All Ab Feb challenges
28 Feb 2021

??

/50
07 Feb 2021 23:59
Week1 InterCity
07 Feb 2021

??

/50
07 Feb 2021 23:59
Week2 Love Lomond
14 Feb 2021

??

/50
14 Feb 2021 23:59
Week3 Acorn Art
21 Feb 2021

??

/50
21 Feb 2021 23:59
Week4 Short and Sweet
28 Feb 2021

??

/50
28 Feb 2021 23:59
List