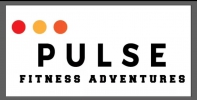 Hike & Paddleboard Package - May 2022
22 May 2022
Hike & Paddleboard Package - May 2022 has now closed and you will not be able to sign-up for it. Please check the Organiser's Description for any organiser updates.
This event is in a testing state, and is not open for public sign-ups until the organiser has launched it.
Organiser's Description
Join me on a guided hike along the majestic trails of our Beautiful Binevenagh Mountain. Expereince the stories of the myths and legends this fabulous mountain has to offer along the way. We will take time to stop to admire the spectacular views as we enjoy a cup of locally produced hot chocolate at the location where the 'Game of Thrones' was filmed.
Following on from our Hike we will make our way to Swann's Bridge where the team from Longline Surf School will meet you and take you on an incredible journey along our winding River Roe on Stand Up Paddle Boards. This will be a chance for you to relax and take in the views from a completely different angle with Bineevnagh Mountain now as your backdrop as you paddle along
The Package will consist of:
Guided Hike on Binevenagh Mountain (2.5hours)
Guided Paddleboard Session on the River Roe (2hours)
Wetsuits/ Buoyancy aids / Boards
Chocolate Manor Hot Chocolate
Essential Kit Required
Hiking Boots / Trail Trainers
Waterproof Jacket
Backpack with light snack & a drink
Swimwear & Towel
Flipflops or old trainers
Lunch
There will be a chance for you to grab your lunch before beginning your Paddleboard Experience.
Changing facilities are available at Swann's Bridge
Thanks
Heather Nicholl
Pulse Fitness Adventures
Prices
The organiser has included pricing details in the Organiser's Description
To sign-up for this event, the Service Fee is 4% (min 50p) for each sign-up
Dates and Status
Date: 22/05/2022
Status: Closed