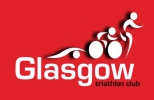 Cameron Intellectual Property KIRKINTILLOCH AQUATHLON - August 2022 (Youth & Adult GoTri)
14 Aug 2022
Cameron Intellectual Property KIRKINTILLOCH AQUATHLON - August 2022 (Youth & Adult GoTri) has now closed and you will not be able to sign-up for it. Please check the Organiser's Description for any organiser updates.
This event is in a testing state, and is not open for public sign-ups until the organiser has launched it.
Organiser's Description
The Cameron Intellectual Property KIRKINTILLOCH AQUATHLON, August 2022 run by Glasgow Triathlon Club caters for age groups TriStar Start/1/2/3/Youths (aged 8 to 16 on 31/12/22), and Adult Go-Tri (aged 17 and above on 31/12/22) entries. The event is sanctioned by Triathlon Scotland.
This race forms part of Triathlon Scotland's 2022 National Triathlon Series. In order to place in the series you must be a Core or Ultimate member of Triathlon Scotland on the day of the race.
To find out more about the series, please click here: https://www.triathlonscotland.org/events/national-triathlon-series/
To join Triathlon Scotland, please click here: https://www.britishtriathlon.org/join
Information detailed herein is on the assumption we can operate to no, or limited, Covid-19 restrictions.
The Event is a Pool Swim, followed by a Run taking place in the form of laps around the park in front of the Kirkintilloch Leisure Centre.
The base Entry Fee specified is applicable for GO-TRI competitors. Check boxes are subsequently set out herein for entrants to answer, which will then enable Entry Fee discounts of:-
£1.00 for ALL entrants in TriStar Start, TriStar 1/2/3 & Youth age groups; and further
£1.00 if you are a current member of Triathlon Scotland/England/Wales.
Entry includes:
An event-personalised Medal for everyone
Drink on finishing
Unique event-personalised Trophies for 1st, 2nd & 3rd in each age group
Event Photographer(s) present - All images free of charge
A few other/ informal prizes
Electronic Chip Timing only if we have enough entrants for this to be commercially viable.
Always a very popular event, competitors come from all corners of the country. Whether this is your first multi-sport event or you are a seasoned campaigner, you are very welcome. Feedback tells us we offer a supportive, well organised and inclusive event for all abilities to enjoy.
Athletes With Disability are welcome to contact us to see if we can accommodate your entry.
Registration will be inside the Leisure Centre from just after 8:00am and closes at 09:00am. Race Briefing takes place at 09:00am. The first heat (Tristar Starts) starts at 09:30am promptly, then in increasing age groups with the final Heat for GoTris scheduled to start c.11:15am.
PLEASE GIVE ATTENTION TO YOUR AGE GROUP (determined by your age on 31st December 2022) and SWIM DISTANCE when populating your Estimated Swim Time later in the entry details:
| | | | |
| --- | --- | --- | --- |
| Age Group | Age (at 31/12/22) | Swim | Run |
| Tristar Start | 8 years on 31/12/22 | 50m | 600m |
| Tristar 1 | 9 or 10 on 31/12/22 | 150m | 1500m |
| Tristar 2 | 11 or 12 on 31/12/22 | 250m | 2000m |
| Tristar 3 | 13 or 14 on 31/12/22 | 400m | 3000m |
| Youth | 15 or 16 on 31/12/22 | 400m | 3000m |
| Adult Go-Tri | 17 + on 31/12/22 | 300m | 3000m |
PLEASE HELP US BY CHECKING YOUR SIGN-UP DETAILS CAREFULLY: Eg
Correct Date of Birth is essential.
The correct Male or Female gender is selected.
It is important for the allocation of swimmers into lanes of equal ability that the Estimated Swim Time (in Mins & Secs format) is accurate for the age group's distance. Please be vigilant if your participant has changed age group and hence distance since the previous year.
We can edit entry details at a later stage. If you need an amendment or correction, please let us know at any time.
Your understanding and permission is sought within the sign-up process regarding the mandatory Disclaimer (which includes Privacy Notice details). This is the entrants responsibility to review before accepting the terms.
There are two separate (and optional) checkboxes during the sign-up process asking entrants for permissions regarding Triathlon Scotland membership marketing and making any event Photographs publicly available.
Withdrawal Conditions: 50% refund if withdrawn prior to 1st August 2022.
Our Sponsors: With thanks to Cameron Intellectual Property, Creation specialist flooring and Rettie Estate Agents.
Prices
| Until | Discounted* | Standard |
| --- | --- | --- |
| 08 Aug 2022 23:59 | £22.00 | £23.00 |
*Discounted for members of any of TS TE WT
To sign-up for this event, the Service Fee is 4% (min 50p) for each sign-up
Dates and Status
Date: 14/08/2022
Status: Closed
Total Places: 220
Places Available: ??
List