Bowhill Junior Off Road Duathlon
11 May 2019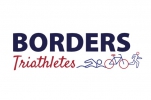 Bowhill Junior Off Road Duathlon has now closed and you will not be able to sign-up for it. Please check the Organiser's Description for any organiser updates.
This event is in a testing state, and is not open for public sign-ups until the organiser has launched it.
Organiser's Description
Welcome To The Borders Triathletes Junior Off Road Duathlon
The Off Road Duathlon is organised by the Borders Triathletes Club with support from Bowhill Estate and Durty Events. This event is an off road bike followed by a trail run. As well as regulars to Duathlon this is an ideal event for newcomers to the sport as the bike and run are held on traffic free paths around Bowhill Estate. All competitors have the opportunity to come along to coached training sessions prior to the event ensuring everyone is ideally prepared as possible for race day.
When: Saturday 11th May 2019.
Where: Bowhill Country Estate, near Selkirk in the Scottish Borders.
Time: Registration is from 10.00am to 10.45am with the race starting at 11am.
The bike and run distances are determined by the age of the competitor. The age group the competitor belongs to is determined by the age of the competitor as at the end of December 2019. This mirrors Triathlon Scotland age group rules.
For example if on Race day, the competitor is 12, if the competitor turns 13 by the end of the year, this competitor belongs to the 13-16 age group.
Age Group Run1 Bike Run2
8-12 yrs 800m Loop 1.5Km 200m Loop
13-16yrs 800m Loop 3.0Km 800m Loop
The entry fee (for both age groups) is £11.
The entry fee is also subject to a further 4% surcharge for credit/debit card handling.
Borders Triathletes organise 3 Junior events throughout the year, MTB Duathlon at Bowhill (May), Aquathon in Selkirk (June) and a Triathlon in Galashiels (September). All events can be found on Entry Central.
Additional Junior Duathlon Coached Training Sessions
New to Duathlon? Interested in learning or topping up your bike / transistion / run skills? The Borders Triathletes Club are holding 3 additional training sessions in the weeks leading up to the race. These 1 hour training sessions are held at Bowhill Estate, meeting at 6pm outside the Bowhill Coffee Shop on the following dates:-
Tuesday 16th April
Tuesday 30th April
Tuesday 7th May
For the purposes of insurance all non-members attending the training will be required to join the club, this is a one off charge of £6, you can do this by clicking here or you can make payment in cash when you turn up for the 1st day of training. Membership to the Tri club will ensure you get updates on future events and are eligible for any further training.
There is no need to sign up for these training sessions, it is possible to just turn up on the day. However if you are definitely coming along then it would be useful for the club to know in advance so if you could email Katrona Methven, Borders Triathletes Junior Development Officer using email address brucemethven@btinternet.com then that would be helpful.
Borders Triathletes organise 3 Junior events throughout the year, MTB Duathlon at Bowhill (May), Aquathon in Selkirk (June) and a Triathlon in Galashiels (September). All events can be found on Entry Central.
T&Cs Entrants wishing to withdraw must inform the organiser by email. Entry fees will be refunded or transferred as follows; up to (1 month prior to race date) 75% refund (less any Entry Central or SI fees), up to (2 weeks prior to race date) 50% refund (less any Entry Central or SI fees). After (2 weeks prior to race date) - no refund.
If the event is cancelled for reasons beyond the organiser's control, (e.g. adverse weather conditions, major incident etc.) the organisers will make every reasonable attempt to reschedule the event. Original entrants will have their entry automatically transferred unless they advise Borders Triathletes that they do not wish to transfer to the rescheduled event in writing (email to bordertriathletes@googlemail.com) within 7 days of the original event date.
For full terms and conditions and out data protection policy see our website
Use of Data: By entering this event I agree that the data supplied by me can be used for the purposes of safely organising and managing the event, essential communications with me pre and post race, and for electronic event timing. This data will be held securely, and for a maximum of 1 year. Email data may be used indefinitely for the purposes of sending occasional news updates
Thanks vey much,
The Borders Triathletes Committee.
Event Protect
This event is protected with Event Protect
Event Protect is the industry standard in event cancellation for Primary Ticket Agents, Secondary Ticket Agents, Events, Travel Package Providers, Venues and Sports Teams. Seeing the Event Protect trademark logo means that if the event is cancelled / postponed / abandoned or curtailed due to circumstances outside of our control, Event Protect will provide ticket holders with a quick refund directly to their chosen bank account, no matter the financial state of the Event Organiser or Ticket Agent. This includes booking fees and any extras if booked as part of an event package. To find out more information about Event Protect, please visit our website
Prices
To sign-up for this event, the Service Fee is 4% (min 50p) for each sign-up
Dates and Status
Date: 11/05/2019
Status: Closed
Total Places: 60
Places Available: ??
List