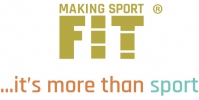 12 Virtual Days of Christmas
25 Dec 2020 - 05 Jan 2021
12 Virtual Days of Christmas has now closed and you will not be able to sign-up for it. Please check the Organiser's Description for any organiser updates.
This event is in a testing state, and is not open for public sign-ups until the organiser has launched it.
Organiser's Description
12 Virtual Days of Christmas
Making Sport Fit have created a challenge with different options for you to complete over the 12 Days of Christmas – you can walk, run, cycle, swim or do any other activity that can be timed or measured. You can do it indoors or outdoors. You can also complete it cycling one day, walking the next, running the next etc. It's up to you.
How does it work?
Option 1
You complete the whole challenge in minutes so this is ideal if you want to walk briskly, cycle very hard or sprint/speed work if running for example, for a short period of time in the middle of a workout. Please ensure you have warmed up effectively before undertaking intense exercise.
Option 2
You complete the whole challenge in kilometres – it is your responsibility to ensure that you have the base fitness and endurance to complete 78 km across 12 days – this should not be undertaken lightly.
Option 3
You complete the whole challenge in miles - this is a significant challenge to complete (78 miles across 12 days) and it is your responsibility to ensure you have a sound fitness level and endurance to undertake this option.
Option 4
This is a Mix & Match option where you can complete the challenge using a combination of Options 1-3 as seen in the example below. Ideal if you can't commit to a specific time or distance every day over the 12 days but you need to be flexible in how you complete it. It's also a great option if you start off with great intentions e.g. completing it in miles but then realise this isn't sustainable for you so you can change to km's or minutes.
You can use this record sheet to keep a note as you go along.
You will still get a medal if you start the challenge but then have to reduce mileage etc due to fatigue, illness etc – Making Sport Fit take no responsibility if you continue the challenge and you are not fit to do so. Listen to your body – there's no need to beat yourself up – it is Christmas after all!
Option 1

Minutes

Option 2

KM's

Option 3

Miles

Option 4

Mix & Match*

25 December 2020 1st Day of Christmas

1 minute

1 km

1 mile

1 mile

26 December 2020 2nd Day of Christmas

2 minutes

2 km

2 miles

2 miles

27 December 2020 3rd Day of Christmas

3 minutes

3 km

3 miles

3 km

28 December 2020 4th Day of Christmas

4 minutes

4 km

4 miles

4 minutes

29 December 2020 5th Day of Christmas

5 minutes

5 km

5 miles

5 miles

30 December 2020 6th Day of Christmas

6 minutes

6 km

6 miles

6 km

31 December 2020 7th Day of Christmas

7 minutes

7 km

7 miles

7 minutes

1 January 2021 8th Day of Christmas

8 minutes

8 km

8 miles

8 miles

2 January 2021 9th Day of Christmas

9 minutes

9 km

9 miles

9 km

3 January 2021 10th Day of Christmas

10 minutes

10 km

10 miles

10 minutes

4 January 2021 11th Day of Christmas

11 minutes

11 km

11 miles

11 miles

5 January 2021 12th Day of Christmas

12 minutes

12 km

12 miles

12 minutes

TOTALS

78 minutes

78 km

78 miles

33 minutes

18 km

27 miles
*You can choose any combination but the time/distance must correlate to the correct Day of Christmas e.g. on the 9th Day of Christmas you complete 9 minutes, 9 km's or 9 miles. Your final total can be no higher than 78
What do I get?
You get a beautifully crafted wooden medal made by The Workshop Aberfeldy. This will be engraved on both sides including another infamous Boardmaker symbol to celebrate your achievement!
The medal will also be personalised on one side with your name and totals (which must add up to 78 or less). We realise you may do more minutes, km's or miles each day too but these should not be included in the totals in the spirit of the challenge. If you complete the Mix & Match option, all totals will be displayed as above.
Your medals are personalised so please do not expect them immediately. When we provide you with the form to submit your final details, you will be given the option to put any name you want on the medal (i.e. you are not expected to put your Sunday name on it if you are known by another name!) but the email address supplied will need to be the same so we can match you up on the system. We will contact you by 5 January 2021 with details of how to submit this information.
You will also get one of our new design snoods – ideal for wearing to show off your achievement too!
General
Take the usual precautions when exercising as necessary – it is your responsibility to ensure you have the fitness to take part and because this is a virtual event, we are not there to support you so you should:
inform someone where you are going if heading out alone and when they should expect you to return
plan a suitable route to avoid areas busy with traffic
assess risk on an ongoing basis
take a fully charged mobile telephone with you in the case of an emergency
take fluids regularly e.g. water to ensure you keep hydrated.
When running we ask you to please follow current Covid-19 guidance from the government for your area and apply social distancing to keep yourself and others safe.
T&Cs
Entry fees are non-refundable and non-transferable therefore you need to consider before you enter if you can complete each day for a total of 12 consecutive days, this is your responsibility. Do not enter if you think you may have to cancel your participation.
We won't be asking you for proof of completion, this is an honesty challenge - you will be sent a form to complete with details of your final totals by 5 January 2021. You can't add in additional minutes/km's/miles (as per above) but you can submit less. This is a challenge, not a race.
Use of Data
By entering this event you agree that the data supplied by you can be used for the purposes of safely organising and managing the event and for communications with you pre and post race. The data will then be deleted in accordance with Entry Central policies.
Prices
To sign-up for this event, the Service Fee is 4% (min 50p) for each sign-up
Dates and Status
Date: 05/01/2021
Status: Closed
Total Places: 75
Places Available: ??
List